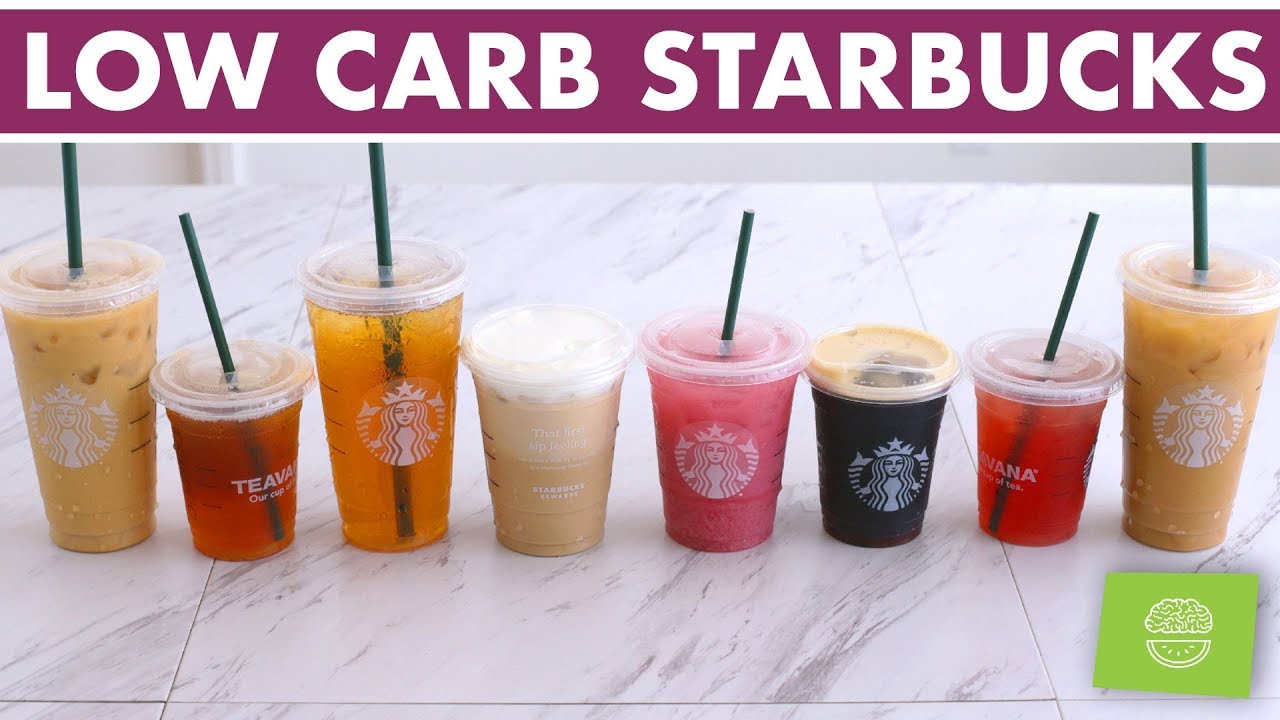 In this article, we are giving you a variety of Starbucks keto drinks. You can go anytime Starbucks and enjoy your keto drinks with calorie-free and sugar-free keto zone.
Although the best drink in the ketosis diet is apple cider vinegar detox drink to lose fat fast. But for craving, we are giving a variety of keto drink options to enjoy your keto diet.
The ketogenic diet is a high fat, low carb, and medium fat intake diet. The best way to lose weight and to lose fat fast by just eating keto food and healthy oil like MCT oil.
Starbucks Keto Drinks
If you are on the keto diet and also habitual to go to Starbucks than don't worry, we are going to provide you the Starbucks menu for keto drinks. Definitely, there are some keto drinks that make your mood more good at any time.
Here are the best and tasty examples of Starbucks keto drinks, and the way you order the exact keto drink at Starbucks.
1. Keto Iced Tea with Pineapple

You can easily order the iced tea combo with your desire flavor at Starbucks which is definitely the best keto drink.
Just order: You can just ask a "Sugar-free Iced tea (with your demanding taste white, green, or black tea) with a combo of different fruits like pineapple".
2. Classic Keto Iced Coffee
Iced classic coffee is of course always the blessing as keto drink in the ketogenic diet.
Just order: You can ask a "Classic iced coffee with the cream base".
3. Keto Heavy Cream Mocha
Skinny mocha is also another keto drink that you can enjoy anytime. A total of 20g of carbohydrates are present in a regular cup of skinny mocha. Usually mocha in the Starbucks made from milk but you can change it with whipped cream.
Just order: You can ask a "skinny mocha sauce without sugar".
4. Whipped Cream Americano Keto Drink
The keto Americano is a keto drink which you can drink whenever you want at Starbucks.
Just order: You can just ask a "Whipped cream Americano drink".
5. Keto London Fog
Do you ever try London Fog? No then must try the combination of Steamed milk Earl Grey tea served with yummy vanilla syrup. But in the keto diet, you can enjoy London fog with thick whipped cream with sugar-free or stevia based syrups.
Just order: You can ask a "London fog served with cream instead of steamed mil and of course vanilla syrup without sugar macchiato".
6. Keto Iced chai/Tea latte
chai tea prepared with heavy cream is another delicious option to order on the ketogenic diet. The best way is to order your tea latte on Starbucks rather than order online.
Just order: You just ask a cup of "chai latte or ice tea with whipped heavy cream and stevia sugar".

7. Keto Drink The Flat White
This Flat white drink can easily be prepared within two minutes. just replace the milk option with heavy cream and blend with water to make fluff.
Just order: You can ask a " keto Flat white drink with whipped cream and water".
8. Keto Brewed Coffee
Starbuck can provide you 100% keto-friendly coffee a freshly brewed cup according to your taste.
Just order: You can ask a "Roasted Pike Place" You can also choose other coffee options with dark roast, and blond roast.
9. Keto Pink Drink
Another keto drink is a pink drink which is totally yummy and popular. You can order a pink drink at Starbucks with stevia or no sugar. The keto pink drink is just because of the pink color.
Just order: You can just ask a "Sugar-free passion tea with heavy cream and stevia".
10. Caffe Misto Keto Drink
At Starbucks, you can also enjoy Misto whipped heavy cream instead of whole milk.
Just order: You can just ask a "Caffe Misto, half hot water and half whipped heavy cream".
11. Keto Caramel Macchiato
Keto caramel macchiato is another tasty keto drink available at star bucks. This drink is a little higher in carbs than other drinks. Mostly, macchiato of any flavor made up of milk.
But for keto-friendly caramel macchiato can be prepared with almond milk and coconut milk and served with sugar-free vanilla syrup and without caramel sauces.
Just order: You just ask a "low Carb caramel macchiato with coconut or almond milk".
The Final Lines
It is necessary to keep the body hydrated in a ketogenic diet to stay away from "keto flu". A specific Keto food list is allowed in this diet. So, drinking different delicious keto drinks is the best way to stay hydrated and feel fullness.
Keto Starbucks drink makes your life easy to get a keto drink whenever you want. There a huge variety of keto drinks are available at Starbucks. Chose your keto Starbucks drinks according to your taste.