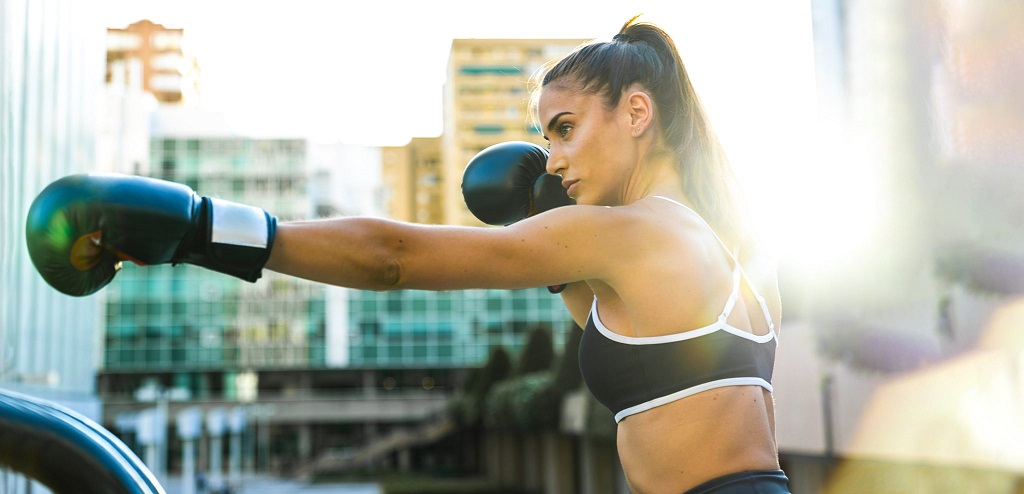 It's no secret to anybody that professional boxers are some of the fittest athletes in all of the sports, high-intensity workouts in high-pressure environments have built some of the most robust bodies and minds in the history of combat sport. But do not let the competitive nature of boxing scare you away from building your fitness, boxing workouts can be completed without having to fight your gym friends, and the long-term benefits are life-changing.
Going into the professional world on the 17th of October 2020, the highly anticipated return of Vasyl Lomachenko will come to an end when he defends the WBA & WBO lightweight titles against Teofimo Lopez. The reason I bring this fight to your attention is because of the significant weight-cutting regime that Lomachenko will undertake to make the 135lb division, You may think that his performance on the ring will be decreased by the weight loss, but he always manages to fight in top condition the current  favorite following  sportsbookreview.com

It is indeed remarkable what Lomanchenko archives with his weight-cutting all the time, proving that is Boxing the king of weight loss when it comes to sports.
For those failing to lose weight through cliché diets and home workouts, boxing could be the ideal weight loss program for you while simultaneously maintaining a healthy mind.
The Health Benefits
The best part about utilizing a boxing-style exercise is that you don't have to take a punch, sparring is the only aspect of training that requires physical contact and anyone can opt-out – leaving nothing but the health benefits as the reward.
Burning Calories – If you are looking to burn calories and burn them quick, find yourself in front of a heavy bag and let loose.
Men burn between 462 – 500 calories through fifteen-minute intervals on a heavy bag while women can burn anywhere from 271 to 413 calories. This is dependant on the weight of the person, the heavier, the more calories will be shed.
Bone Strength – The older we get, the more brittle our bones become. Boxing can help develop a healthy bone density stirring away from future broken bones or potential degenerative bone diseases.
Foot movement is a crucial aspect of boxing training, the more you remain on your feet and deliver pressure through punches and constant mobility, the more bone mass will strengthen.
Punching, kicking and jumping takes a physical toll, core muscles are used when delivering these high-intensity workouts for an all-around body build. Squatting, planks, heavy balls, and push-ups through intervals will have you working muscles you never knew existed.
Cardio – On the subject of muscles, boxing uses almost every muscle in the body. And without oxygen, those muscles are going to struggle. The blood pumping through your system is carrying the oxygen required for those muscles, and through these high-intensity boxing workouts, you will soon build a cardiovascular worth bragging about.
With the correct precautions, training and guidance – your heart health will benefit through the extra work it undertakes.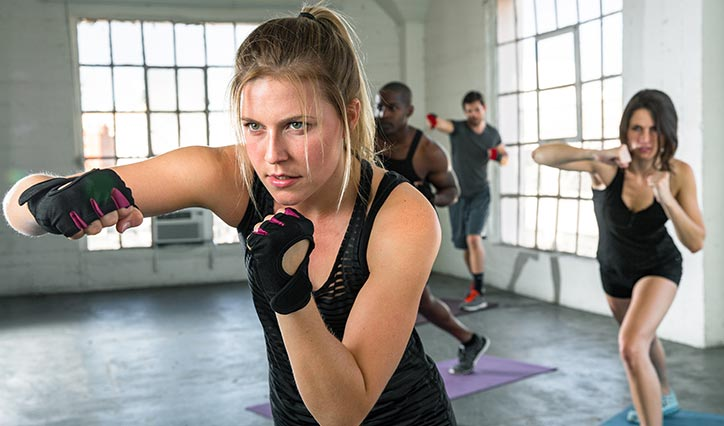 Weight Control – Regular boxing will train our bodies to a high metabolic state, gradually burning calories at a higher rate the more we train. The fat stored in your body will transition into energy through the high impact aerobic exercise that boxing is, allowing us to swing that extra punch or run that extra mile.
After following a boxing program or joining a local boxing gym combined with a healthy balanced diet, weight loss is guaranteed. Muscle mass will increase, and your body will become more defined.
Mental Health & Stress Relief – Exercise is known to lower stress levels at any level, so high-intensity boxing workouts that alternate between moderate intensity can provide those extra endorphins. Endorphins are released during exercise, which boosts the mind's current mood and can act as a form of meditation.
Two minutes on the clock and you must throw as many punches at the bag as possible, your mind cannot ponder on yesterday's misery when your dripping in sweat embracing the grind.
We did mention you can take the health benefits from boxing without taking a punch, but a sparring session could increase your mental toughness to a place you never imagined. When the mind is put into a fight or flight state, it will encourage your confidence inside and outside the ring. This arguably could be the most critical aspect of boxing training altogether, self-esteem and self-value will increase along with the other benefits.