Women of any age or ethnicity wish to have a flawless and radiant skin. They try various products and treatments to get rid of early signs of aging and dark spots. Usually, hyper pigmentation or dark spots are because of high melanin levels.
Hyper pigmentation creates an uneven skin tone. Sun damages cause blotchiness and early aging. Some of the other skin problems are breakouts and dryness caused due to hormonal imbalanceassociated with stress and menopause. 
Give your complexion a boost using skincare supplements rich in anti-oxidant, anti-melanogenic, and anti-inflammatory properties. Glutathione is referred to as 'the mother of every antioxidant' in the healthcare supplement industry. Besides combating skin problems, it is capable ofstrengthening the immune system as well as the liver, heart, and brain health. 
Why Glutathione Is Called 'The M

aster of All

 A

ntioxidant'

?

It is a very potent antioxidant, so it can easily eliminate the harmful free radicals and oxidative stress. Chemically, glutathione is made up of three amino acids – Cysteine, Glutamic acid, and glycine.

Human body makes use of Glutamic acid to produce glutamine. All three combined together synergize and gain potency to remove the toxic drugs, free radicals, and other heavy metals from your body. Glutathione is made in the liver, which the majority of antioxidants cannot do.
Important Functions of Glutathione:
•
Makes DNA (building blocks for cells and proteins)
•
Supports the immune functions
•
Regenerates Vitamin C & E
•
Breaks down free radicals
•
Aids gallbladder and liver to handle the fat
•
Supports in the apoptosis process
•
Makes skin radiant and lighter
Glutathione can be used in a variety of ways including intravenous, topical, oral, sublingual, effervescent, and more. The option chosen by the users depends on preference and convenience. 
Glutathione and Its Benefits
1. Eliminate Pigmentation Problem
Glutathione skin lightening process takes place by inhibiting the synthesis of melanin. Melanin pigment gives color to your skin. The cells producing melanin are called melanocytes. The changes in the external environment can decrease or increase melanin production. 
Melanocytes lie in the lowermost epidermis layer. People with dark skin means more melanin per cells gets produced. The main role of melanin is to protect humans from UV sun rays. When UV rays stimulate the melanocytes to produce melanin the skin gets tanned.
Overproduction of melanin can expose people to hyper pigmentation, rough patches or dark spots. Glutone 1000 dietary supplements are designed to eliminate or reduce pigmentation problems. 
2. Best Antioxidant 
Antioxidants protect your skin from damages caused by free radicals present in the body. Free radicals trigger oxidative stress by inhibiting the ability of your body to detoxify its harmful effect. Skin care routine can help you counteract with environmental factors like pollution, sun rays, cigarette smoke, radiation and toxic chemicals that form free radicals.
With a combo kit of Glutone 1000 and Escor Z, you can combat free radical damages and recuperate from the oxidative stress. 
The antioxidants from Glutone 1000 and Escor Z help:
•
Reverse the early
signs
of aging
and smoothens the wrinkled skin
•
Protect
from photo-aging
•
Stimulate collagen production
Why Glut
one
1000 and Escor Z Used Together?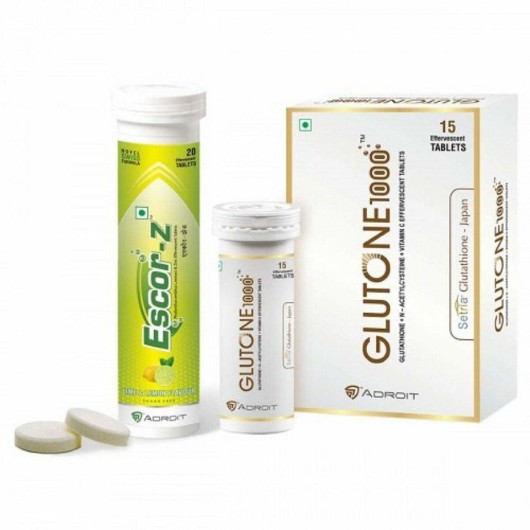 The main ingredients in Glutathione 1000 include the best quality and GRAS approved SETRIA Glutathione. Other components are vitamin C and N-Acetycysteine. By now you must be well aware of how glutathione is beneficial for obtaining a youthful, glowing skin. 
•
Vitamin C is an
absorbing
acid as well as protects body cells from free radical damages. It is also essential for collagen synthesis
required
for ligament, bones, and skin repair. 
•
N-Acetycysteine is a precursor of glutathione and even reduces free radicals.
Escor-Z is also a source for increasing Vitamin C that can combat the free radicals, increase collagen production and brighten your skin. Phyllanthus Emeblica Extract or amla or gooseberry extract [rich in vitamin C] is included in Escor-Z.
The duo kit works powerfully in eliminating the free radicals, and even inhibits melanin production to give you whiter and brighter skin. The whitening effects are proven in several clinical trials. However, there is a need for more research and trials. 
How to Get the Bridal Glow?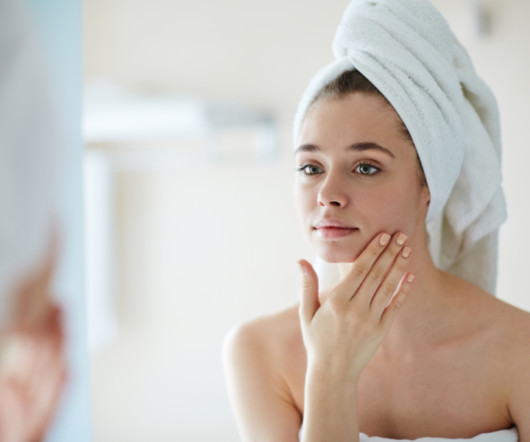 The bridal secret for walking down the aisle with glowing skin is revealed here. Plan a smart skincare regime and adopt it well before the wedding day. You can schedule facials to refresh your skin. If you struggle with excessive facial oil, then manage it with blotting papers. For sunspots or acne blemishes, you can choose Glutone 1000 and Escor-Z supplement kit until the wedding. 
How to Use Glut
one
1000 and Escor-Z Supplement Kit?
This combo kit come with two different types of tablets in separate bottles.
•
Glutathione 1000
–
15 effervescent tablets
•
Escor-Z
–
20 effervescent tablets
Application Frequency
Take 1 tablet of Glutone 1000 along with 1 tablet of Escor-Z tablet every morning on an empty stomach or as advised by your dermatologist.
Course Duration
Minimum 3-4 months
How to Use
1.
Drop both tablets in 120 ml of water
2.
The effervescent tablet will dissolve in 2 minutes
3.
Drink the tasty fizzy drink
Important note
•
You must scre
w the bottle caps tightly each time after using it, in order
to avoid degradation of the tablets inside
•
The ingredients are natural, so tablets may reveal color spots. However, it will not alter the taste and efficiency of the product.
•
NEVER swallow it directly.
•
DON'T exceed the recommended dosage. 
Glutone 1000 and Escor-Z supplement kit is a leader in skin lightening esthetics because it is virtually safe without any side effects. The duo offers astonishingly natural and long lasting results!